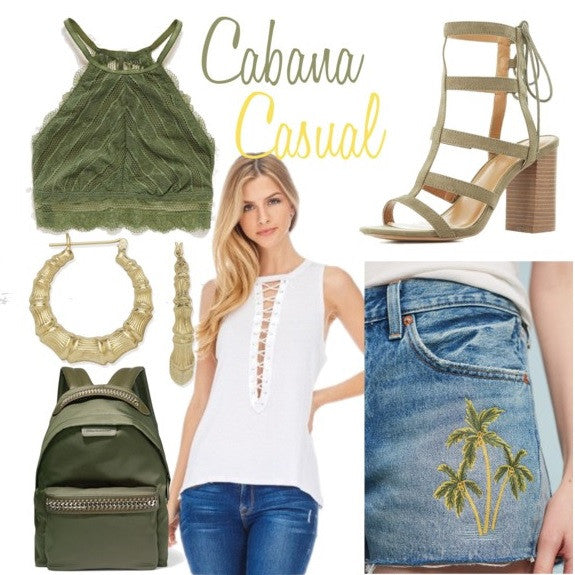 My vacation style is very easygoing-------Super-casual and comfortable because you're going on vacation to relax, so why not let your clothes be the same way? 
Peep some of our NEW ARRIVAL'S coming to you live next week! 
In every gal's closet there should be a white blouse for every season! Our "Anything but Basic" lace up tank is a Summer staple! You must own it. 
We're thinking tropics for this outfit. Going to the coast? Or just dreaming of the beach? This look is perfect for a boardwalk dinner, or a day date. Embroidery is ON TREND for 2017, you'll be able to grab our "Tropic Tease" shorts as early as next week! We layered our tank over a green bralette and added gold bamboo hoops to add edge. Leave your purse at home and grab a mini backpack-trust me, these are life. Slip on a sandal and you're ready to go!